about us
Full-service artist placement and event production facility offering outstanding, professional talent
From a traditional string quartet for your ceremony to a fabulous high-energy dance band for your reception, we deliver a magical experience and the memories that will last a lifetime! We collaborate with your wedding consultant and venue's event planner to assure a smooth, stress-free environment that will exceed your expectations!
Planning your Corporate Affair or Country Club's entire social season's calendar? We will provide you with an array of options, all consistent with your budget and focused on the theme of your event. We offer fresh, innovative and exciting entertainment that your celebration deserves!
Offering diverse entertainment options from traditional to cutting-edge, our creativity is unlimited! From an intimate beach wedding to a full-scale specialty production — we stand ready to design and deliver your vision. Depend on us to provide outstanding and talented artists for your wedding celebration, special event or private soirée.
We know a lot about entertainment
YOUR VISION FROM CONCEPT TO COMPLETION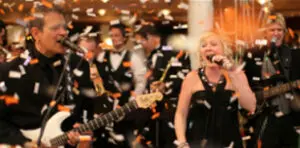 In need of a solo musician or a 20-piece orchestra? Our extensive roster of professional musicians are at your service! We provide dance bands, orchestras, classical ensembles, solo musicians, duos, trios, Jazz bands, disc jockeys, tropical entertainers, tribute bands and much more.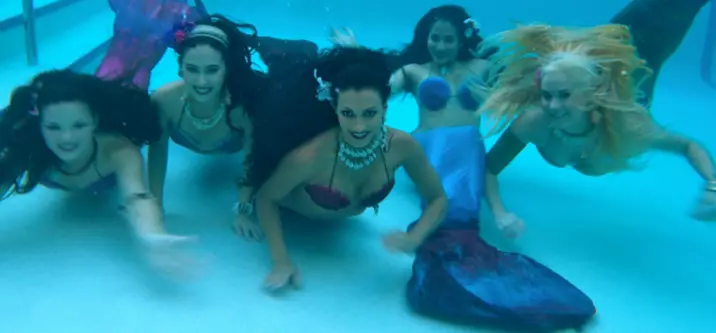 Looking for that truly unique performer for your next themed event? We offer mermaids, fire dancers, belly dancers, magicians, look-a-likes, living statues, cigar rollers, circus performers and much more!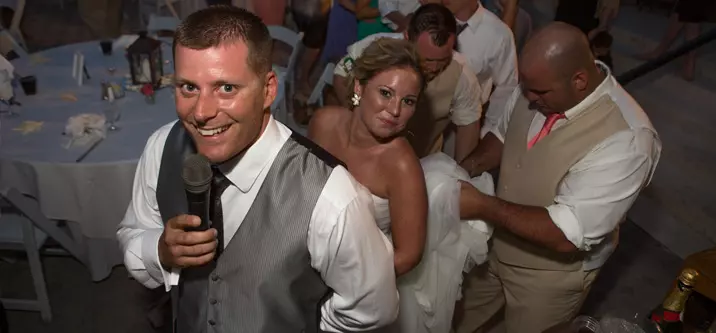 Need help planning your wedding? We offer professional bands, disc jockeys, ethnic and specialty entertainment, photographers, videographers and wedding officiates. Best of all, we manage everything to assure a flawless, stress-free wedding day experience.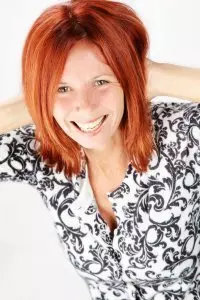 For more than 30 years, Jan Malono has been an integral player in the business of entertainment. Jan began her career in Hollywood, California producing television commercials with O'Neil and Associates, for high-profile clients to include The Walt Disney Company, Universal Studios, Mattel, Pepsi Cola Company and many more.
As Executive Assistant to the President, Jan continued her career in Los Angeles with Nederlander Producing Company of America. She produced major theatre and concert events in Southern California at landmark venues such as The Greek Theatre, The Pantages Theatre and The Los Angeles Forum. A tenure with Sony Pictures Entertainment and Ticketmaster, Inc., allowed Jan to expand her experience in live entertainment and special event productions to include facilitating Columbia TriStar Pictures "red-carpet" premieres and premiere parties, Sony Pictures Entertainment Academy Awards parties and the Sony Open Golf Tournaments in Hawaii.
Since 2007, Jan has focused her expertise on producing upscale weddings, destination weddings, corporate events and social celebrations. Resorts, corporations, country clubs, philanthropic organizations and private clientele depend on Jan to create and deliver memorable and extraordinary special events.
Inspired by a passion for her craft and a drive to exceed expectations, Jan's supreme attention to detail and proven track record serves as the industry model for absolute event success.
Jan, Just a quick note to thank you! Our event was a huge success with more than 800 business professional in attendance. The musical talent you provided added that special attention to detail that makes a good event great! Our success was due in large part to your contribution. Thank you again and I look forward to working with you on many future events!
- Jackie W.
GREATER NAPLES CHAMBER OF COMMERCE
I would absolutely recommend using Jan Malono for your next event! She is extremely detail oriented and quick to respond to your requests. Her follow up is terrific and she is so on top of things! She was also there on site to make sure everything ran smoothly during the wedding which was so helpful. As the bride, I did not have to worry about anything and everything worked out perfectly! Thank you, Jan!
- Megan Q.
WEDDING, THE PORT ROYAL CLUB
The Girls of Motown were phenomenal!  They were just fantastic and our members and their guests just loved the show!  Thank you for making our "Valentine's Day Celebration" so memorable.  My only worry now -- how am I going to top this band?  Can't wait to have them back!
- Maria D.
NAPLES RESERVE
The Welcome Back event has produced many positive remarks, even "The Best Party This Club Has Had In Twenty Years!" The Dee Dee Wilde Band was appropriate and professional. Thank you for another successful and exceptional event!
- Marv M.
PELICAN MARSH GOLF CLUB
I have been planning events and hiring bands for a long time and can honestly say that no band has ever come close to providing the kind of experience that The Dee Dee Wilde Band did this past Saturday night. My club of mostly retirees was at one point bouncing up and down like a Miami night club, a sight I never thought I'd see! The interaction by the band with our members was infectious and kept the dance floor full all night. The play list was perfect, with dance standards from the past and present and they really blew me away by adding a few Country music covers. I have lost count of the number of compliments and rave reviews that I have already received from my members. They literally are now counting the days until they will be back!
- Chris F.
COUNTRYSIDE GOLF AND COUNTRY CLUB
Jan - Our members and their guests LOVED the Girls of Motown!  Compliments pouring in this morning, so please pass on my thanks to the ladies & gentlemen in the band.  They were fantastic! 
- Ellen P.
THE COLONY BAY CLUB
Jan, the circus was absolutely wonderful and comments ranged from "It Was Wonderful" to "Best Event Ever!" As expected, guests of all ages enjoyed the event. Thank you for all you did and for the unexpected "extras!" It was so appreciated. Hopefully this will become an annual tradition and you will certainly get future business from the Waldorf Astoria and other Edward Jones offices.
- Pat R.
EDWARD JONES INVESTMENTS
Jan – you did it again! What rave reviews we received regarding the band you booked for our Ronald McDonald House Annual Storybook Ball! Definitely the best band we have had in the fourteen years that I have been chairing this event. The Ronald McDonald House fundraiser was a great success. Many thanks!
- Heidi F.
RONALD MCDONALD HOUSE CHARITIES
Jan - Our residents loved the Girls of Motown!! Thanks for making our New Year's Eve Celebration so memorable. We are looking forward to having them back!
- Tracy S.
BONITA NATIONAL COUNTRY CLUB
Jan, thank you so very much! You were so quick to turn this event around and provide last minute entertainment for our Executive Retreat at The Ritz-Carlton, Naples. I sincerely appreciate your help and look forward to working with you in the future!
- Diane C.
ORLANDO MAGIC
Jan, the members had a great time at the "American Bandstand" event. I am still getting compliments on it! Thank you!
- William H.
THE SANCTUARY GOLF CLUB
Jan - You did a fantastic job – it was a pleasure working with you from the initial contract to the night of the performance. The band did a magnificent job of keeping the guest entertained and on the dance floor!  Our guests really enjoyed the event. Thanks again and I look forward to working with you in the future!
- Alicia P.
BUILDER MT
Hello Jan: The artists we booked for both of our wedding events were FANTASTIC! What great talents you represent. They were just awesome! The Jazz band, string ensemble and band you provided were flawless and we enjoyed every minute of their performances! We rocked all night and wouldn't do anything differently. You are a superstar and so detail oriented. You had the day so organized and made sure everything and everyone was ready and sounding wonderful. And, great documentation, communication and follow up. Very impressive! Thank you for making our special day one that we will never forget!
- Amy P.
WEDDING, RITZ-CARLTON, NAPLES
Jan, The Girls of Motown were great! Only positive comments about their performance for our "Valentine's Day Dinner Dance." I would highly recommend them and know many of our members are already looking forward to their next appearance! Thank you for your recommendation!
- Sue T.
RIVERWOODS PLANTATION