the best weddings
Delivering magical and memorable entertainment for your big day
These are just a few words to describe what will be the most important event of your life. We recognize your wedding celebration should reflect your style, values, taste and vision. As your professional partner, we offer an unparalleled level of personalized service, competitive pricing and pledge to deliver the magical experience you deserve.
Your choice of venue, floral arrangements, menu and décor are all integral portions of your celebration and setting a dramatic ambiance is important. However, it will be the dynamic entertainment and the extraordinary party that your guests will be talking about for years to come. Choosing the ideal performers to compliment your Welcome Event, Rehearsal Dinner, Ceremony, Cocktail Hour, Reception and AfterGlow Party is crucial to creating the appropriate atmosphere and lasting memories.
We are proud to offer a diverse roster of extraordinary entertainers that will reflect your creativity and personality. From a traditional solo musician or string quartet for your ceremony, to a high-energy dance band or spectacular orchestra for your reception, our professional and gifted artists will deliver an impressive, first-class performance. Unique music and specialty entertainment to honor your family's traditions or ethnic heritage is also available.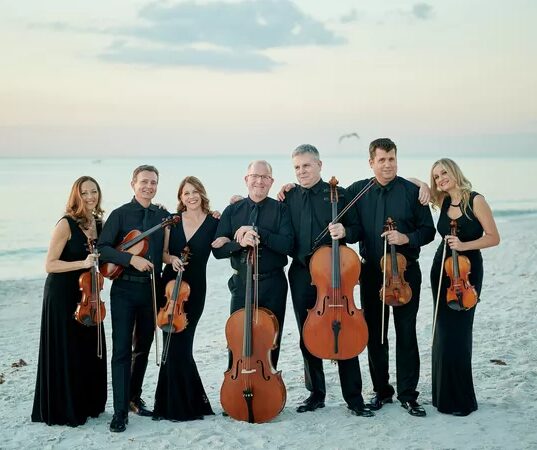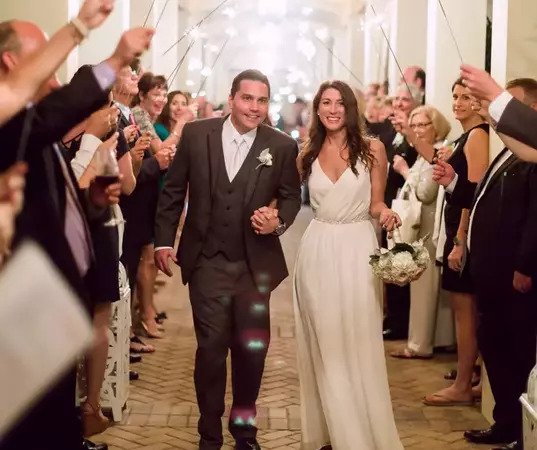 Upon making your selections, we will design your personalized "Wedding Timeline" detailing venue locations, artist attire, wedding party announcements, toasts, song choices for special dances, cake cutting, bouquet toss and more.
Once approved, we will distribute the "Final Wedding Timeline" to your chosen vendors to ensure all personnel will be on the same page during your event, working in tandem and complete synchronization.
Depend on Resort Talent and Entertainment to deliver a unique, five-star celebration that will fulfill your dreams, express your vision and create a memorable impression that will last a lifetime!
I couldn't have been happier with Resort Talent and Entertainment! From the moment we met Jan, her professionalism impressed me. This was a destination wedding and could have been very unnerving to put my trust in vendors away from home. Instead, the entertainment was the easiest part of my day.
- Lillian R.
WEDDING, LAPLAYA BEACH & GOLF RESORT
The music was incredible and the violins were absolutely stunningly beautiful! The band was amazing- they were the best wedding band I have ever heard, and I have been to a lot of weddings! We kicked off our shoes after cake and my girlfriends and I danced until the last song of the night. Thanks for all of your help finding and booking the musicians!
- Lindsay W.
WEDDING, RITZ-CARLTON, NAPLES
I would highly recommend Jan as an event planner and to book all entertainment. She has vast knowledge of the talent on both the east and west coast of Florida and provided us with many wonderful options for our daughter's wedding, all within our budget. Jan is wonderful and we will use Resort Talent and Entertainment again in the future!
- Kate S.
WEDDING, THE PORT ROYAL CLUB
Everything was flawless each night – the Jazz trio on Friday, the string ensemble and the band on Saturday. We rocked all night and wouldn't do anything differently. Jan, you were a superstar - such a fantastic coordinator and so detail oriented. We had the best night of our lives and the music really made our wedding day come alive! Thank you!
- Amy M.
WEDDING, NAPLES YACHT CLUB
Jan was always available and professional during our planning stages. Her feedback and suggestions were helpful and she made excellent recommendations based on our needs and budget. Jan doesn't just sign you up with a musician; she follows through and makes sure everything runs smoothly. Our wedding was flawless!
- Esther O.
WEDDING, LAPLAYA BEACH & GOLF RESORT
The Dee Dee Wilde Band was terrific! My family and friends danced and sang until we could hardly move. Not only could Dee Dee sing like a bird, but their sax musician was fabulous! Jan, you did everything we asked and could have needed for our wedding. We would hire you and that band again in a flash!
- Jon T.
WEDDING, THE PORT ROYAL CLUB
Jan, you were professional, responsive and  wonderful to work with. We felt like you understood what we wanted and provided the exact service that best fit what we were looking for. Also, you gave us very competitive pricing and we felt like we were given the best deal possible. We highly recommend you to anyone needing entertainment!
- Kim and Grant H.
WEDDING, BAY COLONY BEACH CLUB
Jan, I cannot thank you enough for all your help and taking the INCREDIBLE PICTURES! This was such a treat to look at the next day! You were so nice to do that and we cannot thank you enough for all of your help with the booking of our entertainment for our wedding day. You all did a wonderful job and were a pleasure to work with!
- Celie S.
WEDDING, THE PORT ROYAL CLUB
Hello Jan: The artists we booked for both of our wedding events were FANTASTIC! What great talents you represent. They were just awesome! The Jazz band, string ensemble and band you provided were flawless and we enjoyed every minute of their performances! We rocked all night and wouldn't do anything differently. You are a superstar and so detail oriented. You had the day so organized and made sure everything and everyone was ready and sounding wonderful. And, great documentation, communication and follow up. Very impressive! Thank you for making our special day one that we will never forget!
- Amy P.
WEDDING, RITZ-CARLTON, NAPLES
Dear Jan: Thank you for providing the entertainment for our welcome party and wedding and for keeping everything so beautifully organized! It was absolutely perfect for our family. And thank you for suggesting entertainment for our little children who felt immediately that they were a big part of our wedding. This was very important to us and we appreciate it very much. You made it all so easy that we wish we could do it all over again!   As an extra special treat, the artist provided recorded CD's of our ceremony, cocktail hour and party! We listen to them often to extend our euphoria for as long as possible! Our deepest thanks…
- Pamela G.
WEDDING, LAPLAYA BEACH & GOLF RESORT
To any potential clients of Jan Malono and Resort Talent and Entertainment, let this serve as a genuine testimonial of what an absolute professional Jan is. Her customer service goes above and beyond.  From the start, Jan assisted my husband and I with the entire process of selecting musicians to fit our needs and our budget.  She addressed all questions, worked with all of our vendors seamlessly, developed our wedding timeline and was present the night of our wedding to be certain everything was executed and flowed perfectly.  Jan is truly a one-of-a-kind Agent and was actually invested personally to make our wedding amazing and memorable.  Jan exceeded our expectations and then some!!
- Margie N.
WEDDING, NAPLES BOTANICAL GARDENS
Hello Jan, Thank you very much for all the help and the support during the preparation for our event. Your prompt attention and enthusiasm to all the details were greatly appreciated.  The guests were raving about how great the band was.  The specialty entertainment honoring our heritage was the surprise of the evening… They were" the icing on the wedding cake!" Everyone loved their performances of the perfect Zaffa to the Debka.  Thank you for making our event spectacular and "an affair to remember." We hope to work with you again in the future.
- Sam A.
WEDDING, RITZ-CARLTON, NAPLES
I would absolutely recommend using Jan Malono for your next event! She is extremely detail oriented and quick to respond to your requests. Her follow up is terrific and she is so on top of things! She was also there on site to make sure everything ran smoothly during the wedding which was so helpful. As the bride, I did not have to worry about anything and everything worked out perfectly! Thank you, Jan!
- Megan Q.
WEDDING, THE PORT ROYAL CLUB
Hi Jan, Our wedding reception was a blast! You and the DJ did a great job, thank you!  The next day, everyone commented on the music and how much of a variety was played. You were there throughout the whole process from months before to the day of the event. You are truly a professional and the night was a dream come true because of people like you, who really care for your customers! Thank you!
- Amie C.
WEDDING, LAPLAYA BEACH & GOLF RESORT
Hi Jan - I had so many compliments on the music and how nice the members of the band were.  My feet are killing me and I may have blisters for days, but the dancing was worth the pain. They played music for people of all ages and really interacted with our guests.  What a wonderful group to have worked with and help us celebrate this very special day. Thank you again!
- Valerie S.
WEDDING, THE PORT ROYAL CLUB
Jan, Thank you so much for all of your help with our wedding. It was absolutely perfect - better than we could have imagined. We received rave reviews from our guests. Appreciate all that you did!
- Stephanie & Mark K.
WEDDING, THE HYATT REGENCY COCONUT POINT