corporate events
Executing customized, extraordinary events is what we do best
Corporate & Social Affairs
Corporate Professionals, Meeting Planners and Non-Profit Fundraisers frequently rely on top-notch, quality entertainment to create excitement and provide the appropriate atmosphere needed for their special events. As your professional partner, we offer our creativity, endless enthusiasm and devotion to your unique vision.
We offer a vast array of entertainment options — the best in local, regional and national talent. Perhaps you are in need of a solo artist for your cocktail reception or an elegant jazz trio to set the ambiance?
Does your Awards Dinner require an innovative "themed" idea, "key-note speaker" or a "look-a-like" presenter? We offer professional dance troupes, high-energy bands, disc jockeys, specialty acts and more. From the traditional to the cutting-edge, our talented performers stand ready to make a powerful impression on your guests!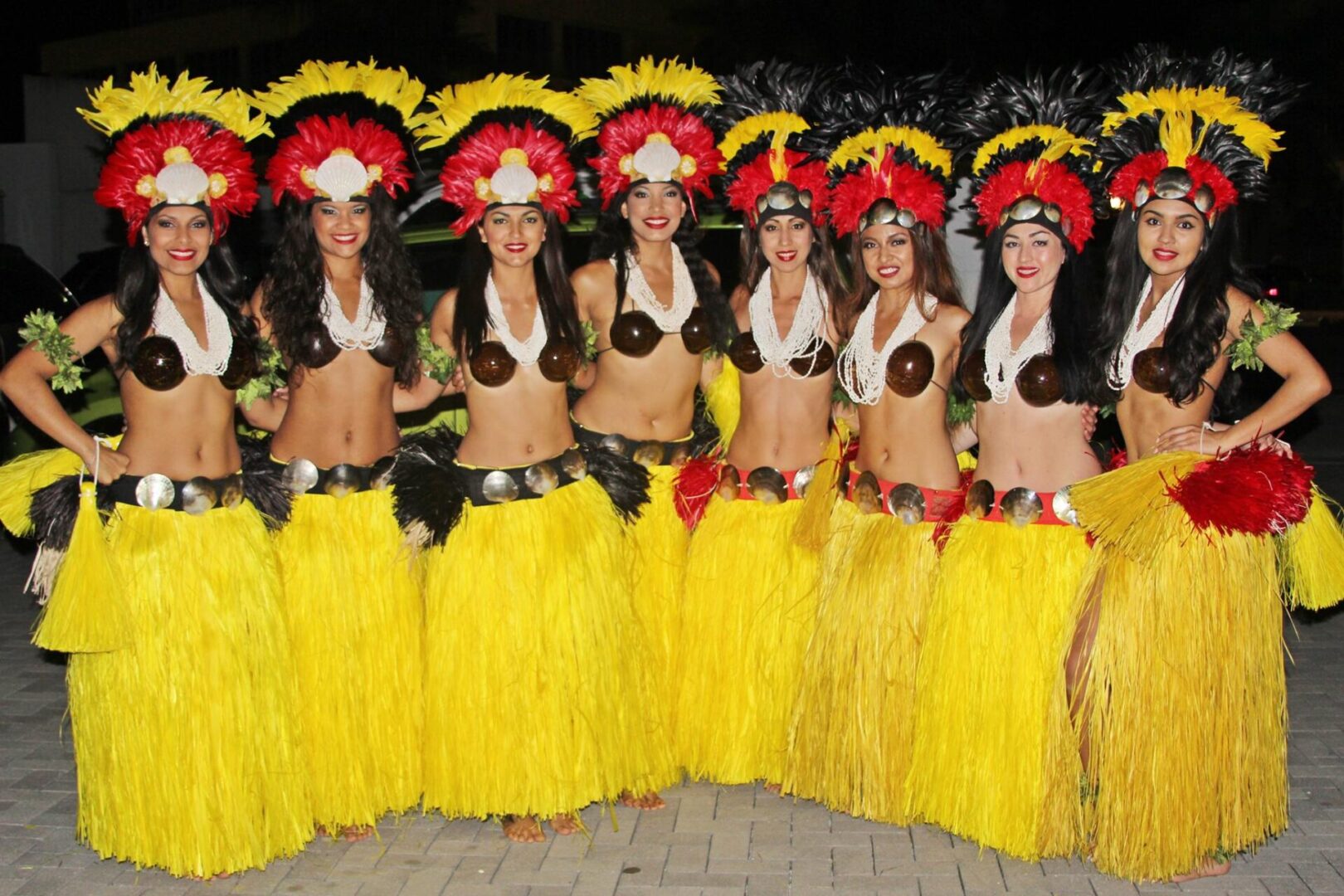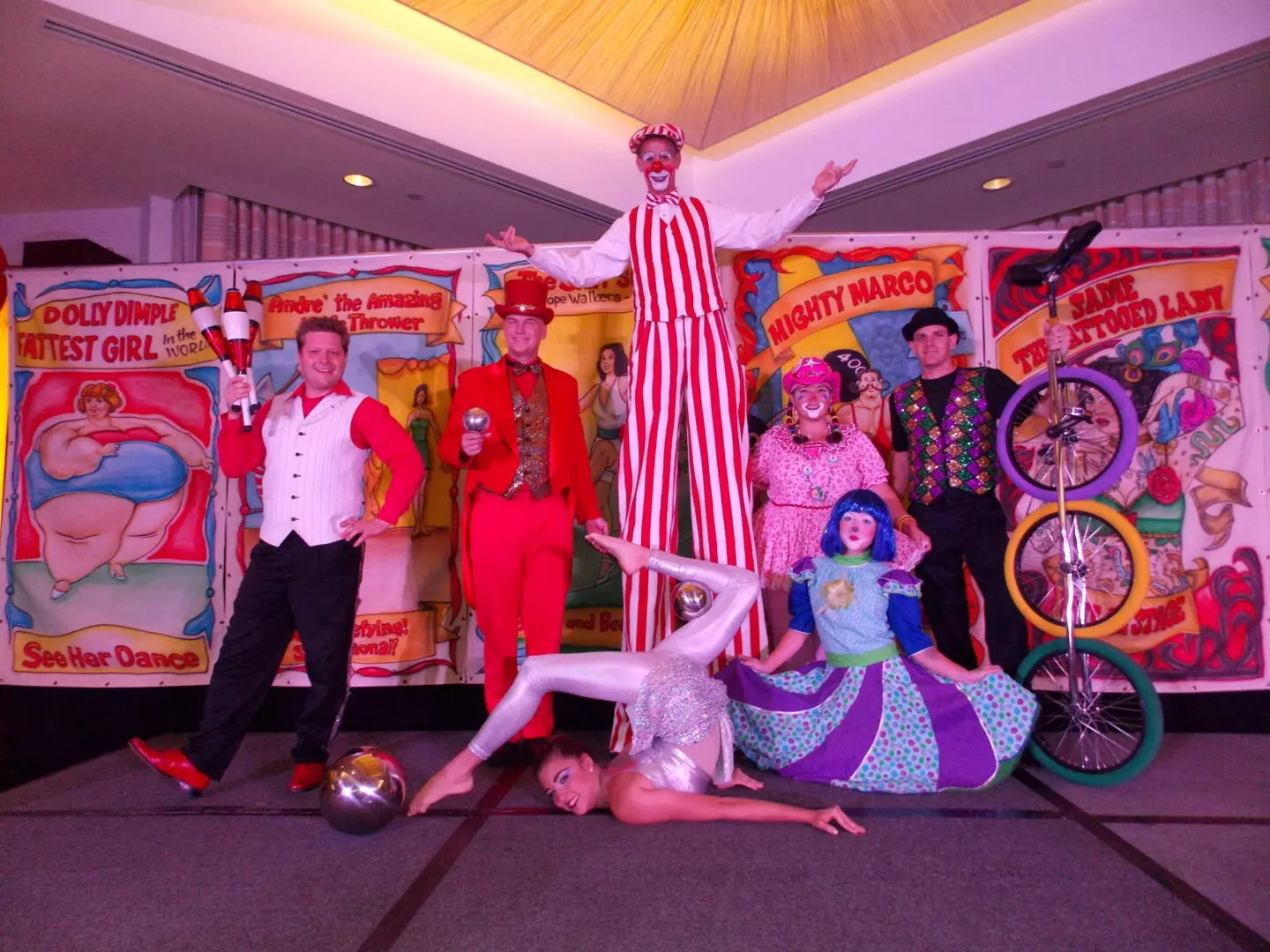 Your Professional Partner
We are here to assist you every step of the way. We know your time is valuable and we appreciate your budget requirements. Large or small, your event is important to us and deserves our full attention. Once your theme and vision is determined, we will present you with a comprehensive and customized proposal allowing you to make an informed decision.
Jan, the circus was absolutely wonderful and comments ranged from "It Was Wonderful" to "Best Event Ever!" As expected, guests of all ages enjoyed the event. Thank you for all you did and for the unexpected "extras!" It was so appreciated. Hopefully this will become an annual tradition and you will certainly get future business from the Waldorf Astoria and other Edward Jones offices.
- Pat R.
EDWARD JONES INVESTMENTS
Jan – You did it again! What rave reviews we received regarding the band you booked for our Ronald McDonald House Annual Storybook Ball! Definitely the best band we have had in the fourteen years that I have been chairing this event. The Ronald McDonald House fundraiser was a great success. Many thanks!
- Heidi F.
RONALD MCDONALD HOUSE CHARITIES
Jan, Thank you so very much! You were so quick to turn this event around and provide last minute entertainment for our Executive Retreat at The Ritz-Carlton, Naples. I sincerely appreciate your help and look forward to working with you in the future!
- Diane C.
ORLANDO MAGIC
Jan, The members had a great time at the "American Bandstand" event. I am still getting compliments on it! Thank you!
- William H.
THE SANCTUARY GOLF CLUB
Jan, The Moroccan party you designed was fantastic and the belly dancers and snake charmer were awesome! I really appreciated the team effort that everyone made to make the evening a success. Thanks for being on-site to help make sure everything was just right!
- Tee B.
PRIVATE PARTY, THE PORT ROYAL CLUB
Jan - You did a fantastic job – it was a pleasure working with you from the initial contract to the night of the performance. The band did a magnificent job of keeping the guest entertained and on the dance floor!  Our guests really enjoyed the event. Thanks again and I look forward to working with you in the future.
- Alicia P.
BUILDER MT
Hi Jan, The band was a perfect fit and we will most certainly use them again. Just awesome! Thank you for such a great experience!
- Cathy D.
HOME BASE PROGRAM
Jan, The Dee Dee Wilde Band was amazing, as usual.  It was the most I have seen the members dance in a long time.  I received many positive comments about the entire evening.  We will definitely have them back again.  Thank you as always!!
- Nicole C.
THE COLONY GOLF CLUB
Jan, Just a quick note to thank you! Our event was a huge success with more than 800 business professional in attendance. The musical talent you provided added that special attention to detail that makes a good event great! Our success was due in large part to your contribution. Thank you again and I look forward to working with you on many future events!
- Jackie W.
GREATER NAPLES CHAMBER OF COMMERCE
Jan -  The "Welcome Back" event has produced many positive remarks, even "The Best Party This Club Has Had In Twenty Years!" So, I think it was a success!  On a personal note, I think it was an exceptional event. I thought The Dee Dee Wilde Band was appropriate, talented and professional!
- Marv M.
PELICAN MARSH GOLF CLUB